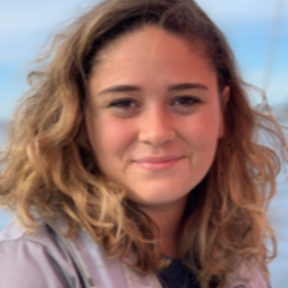 My name is Seleena. I have a lot of experience working with children. I started at 15 working as a camp counselor in the summertime and continued as a recreation aide in Norfolk, VA until I was 19. At 19 I picked up a job teaching sailing to kids aged 8-16 during college. In 2018 I received my biology degree from the Virginia Wesleyan University. I then moved to St. Thomas in the US Virgin Islands and taught sailing to kids 6-14 on hobie cats. After about a year on island I moved to San Diego and was hired by SeaWorlds education department and picked up a job at the YMCA as a youth leader. After COVID hit I took a job down in the Florida Keys and taught boy scouts how to sail and about ecology in the surrounding area. I have since moved back to San Diego and was promoted to assistant site supervisor at the YMCA where I work virtually with students after school for OB elementary. I believe my experience can provide your kids with a fun and educational outlet.
Optional-Children's Ages (do not include names or identifying information):
5-15
Optional-Children's Likes and Preferred Activities (do not include names or identifying information):
I have a biology degree that focuses on marine science, I love incorporating that with children. I also have taught sailing and love to explore that as well. I read books and have created several games through my current job at the YMCA.
No followed people