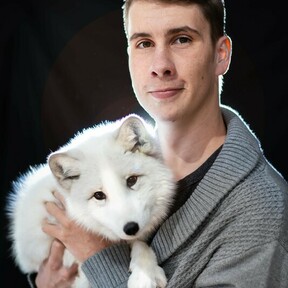 Hello! My name is Gideon. I am the last of eight children in my family. Currently, I have over 20 nieces and nephews, and I also work at a daycare on the side. I am a student at Trident University, working toward my Homeland Security degree.
One thing that I believe sets me apart from other people on this site is that I'm not doing this for extra money, as much as I am simply because I enjoy it. My current job, as well as the daycare support me fully, so this is my way of getting my mind off of classes, while still enjoying time with kiddos and my wife, Kyler.
That being said, if you found my listing, and disagree with my preferred hourly wage, I'm absolutely willing to work with you on it. As I stated previously, I'm not needing the money, I just like to help parents and kiddos alike!
As for your children, it's my promise that I will provide a safe, comfortable environment for them, as much as is possible virtually, while still fostering an appropriate level of growth, as well as furthering their education. I'm a friend for them, as well as a mentor, and more than likely, a relief for you as their parent!
As my relationship with each child improves, as well as with the parents, I can begin to set aside personal time that I wouldn't normally list on the website so as to better accommodate your schedule, as well as the child's.
Feel free to email me with questions at gideonrb13@gmail.com. I can also do a quick phone interview if you want more detail then can be included in an email.
No followed people