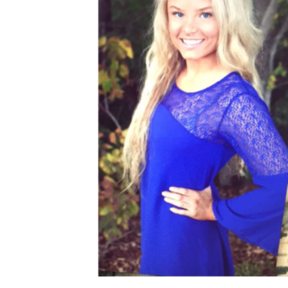 Hi its your next babysitter here I'm Allie!
Little about myself is I grew up in Ohio. I am the youngest of 4 and only girl. I come from a huge family on my dads side so I've always been around kids.. I started babysitting for my younger cousins to start out and get experience. I enjoyed being around kids and doing different activities... Arts, crafts and teaching them to stay active. I take pride in being a good example to the kids I watch.
The reason I'm on here is because I have such a passion and love with working with kids of all ages. I have 5 plus years of experience from working as a nanny to 2 childcare centers. Some of the duties I would do in- person babysitting are laundry, cooking, helping with homework, chores or anything extra that can help you parents out! I would love to be your next babysitter. If you have any questions or concerns feel free to message me and if you'd like to set up a FaceTime call to interview me and go from there. Im very flexible so if you need a sitter last minute I am willing to work around my other schedule.
-Allison H.
Optional-Children's Ages (do not include names or identifying information):
any age
No followed people