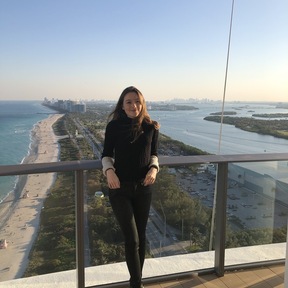 Hi! I am a senior in college at FIU Honors with many years of experience in both babysitting and tutoring. In regards to babysitting, I would be more than happy to keep your children entertained while you are busy. We can play all sorts of games online or just have a nice conversation. In regards to tutoring, my greatest strengths are math and french and I usually teach up to 9th grade.
Lastly, if one of your children need someone to talk to, I'm also here for that. I am a wonderful listener, always ready to help and give some smart advice. It could be about anything. I am 22 and can relate to the obstacles we come across while emerging into the big world and I know I personally would have loved to have someone to consult that could relate.
Please do not hesitate to send me a message at 786 376 9825. I'd love to accommodate you virtually.
No followed people